The permanent collection in the Elementarium: Theme-based world of use
West Lusatia is divided into six very distinct physical areas. Human use of the land has radically changed the landscape over the course of the past 1,000 years. A natural landscape has evolved into the cultural landscape we live in today - a process that has not been without an impact on the animal and plant world.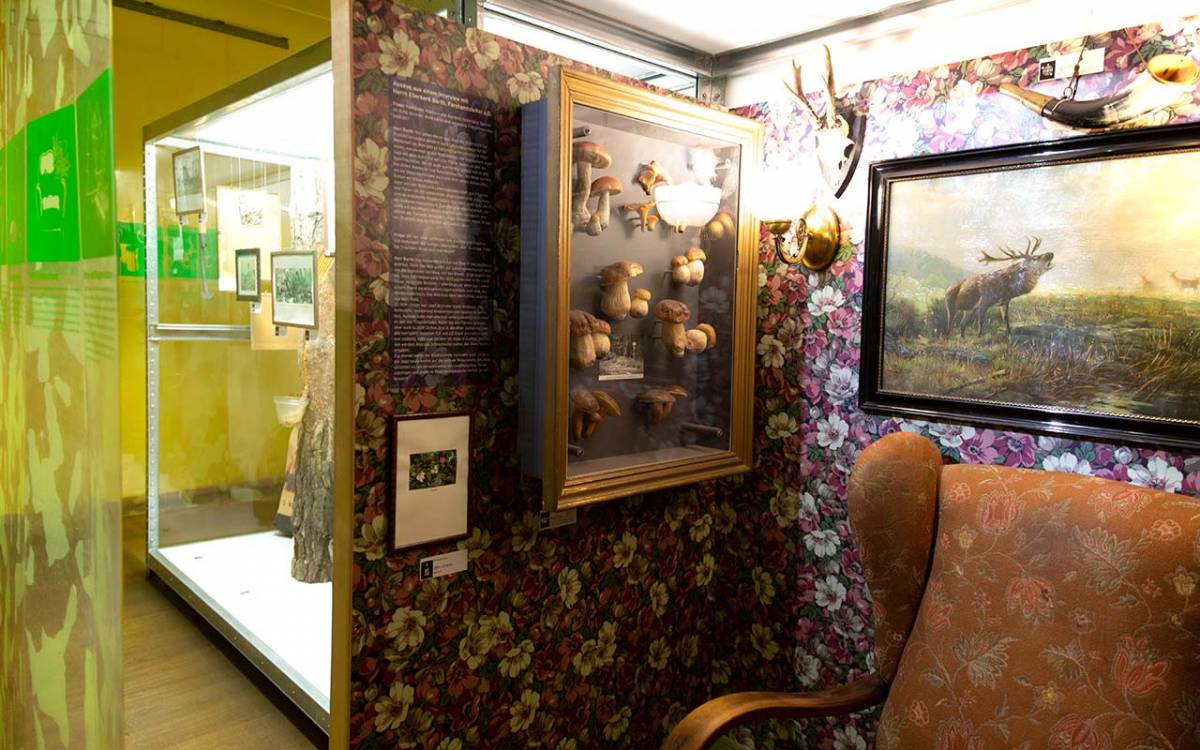 Use of a managed forest; photo credit: Anne Hasselbach; © Museum der Westlausitz Kamenz
Would you have known that ...
... as a result of centuries of use, our woodlands are actually managed forests?
... a number of endangered species of wildlife have a good chance of survival in man-made environments?
... ponds are a stable for carp?
... beavers play an active role in shaping their own habitat?