The permanent collection in the Elementarium: Theme-based world of Kamenz - history of the town in the Malzhaus
Storage facilities and exhibitions were set up in the neighbouring Malzhaus to house the town's historical collections. A glass bridge from the Elementarium connects the two museum buildings so that visitors can stroll through their various worlds.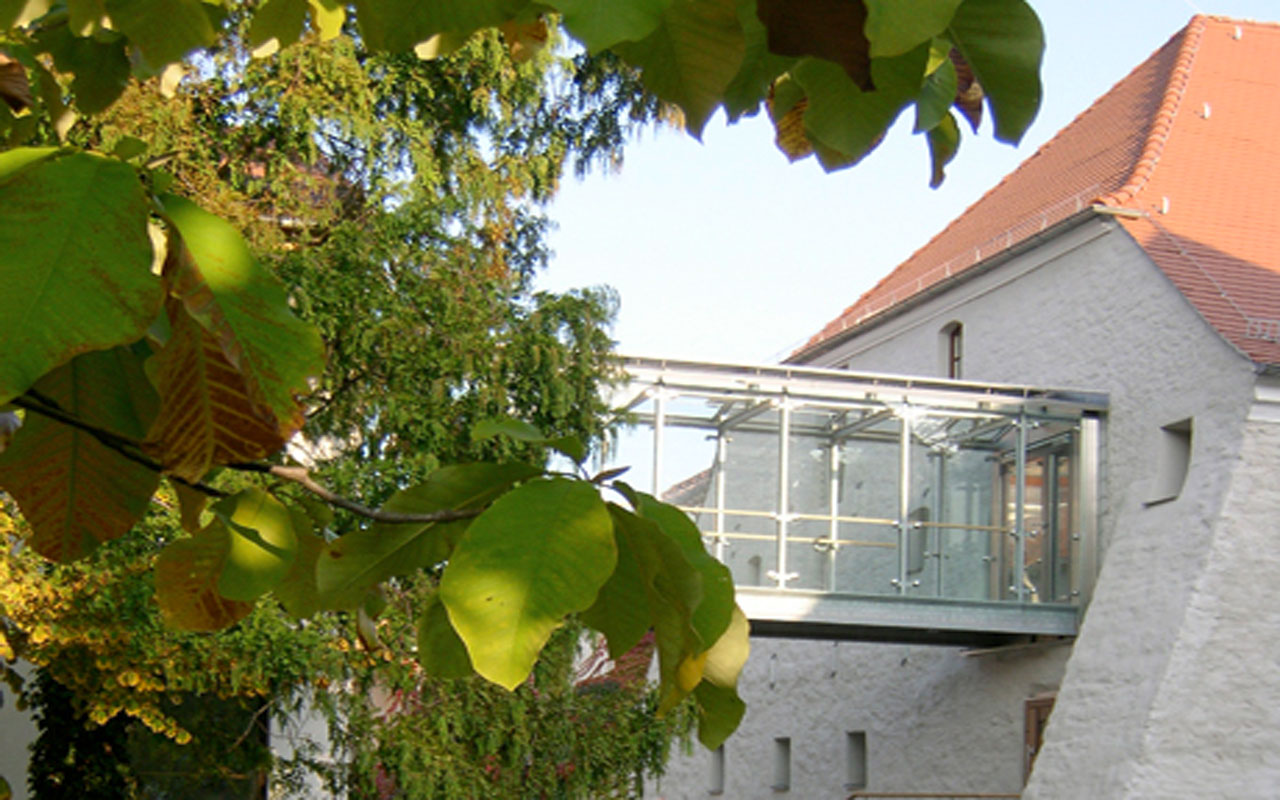 Valuable items from the Kamenz council treasury, such as a richly decorated jug featuring apostle figurines, provide a glimpse of everyday life in times gone by. The startling story of Caspar Dulichius, who was beheaded on the market square in 1655 for associating with the devil, gives us an insight into people's superstitions and fears at that time.
If you are also curious to know what the connection is between a Hüfthorn (bugle) and Seigerglocke (hour bell), what the clouds of smoke over the Herrental used to mean, and if you have never heard of Glücksrörken - then the Malzhaus is the place you need to visit!
For more information on the history of Kamenz, click on the following link: history of the town in the Malzhaus (German)